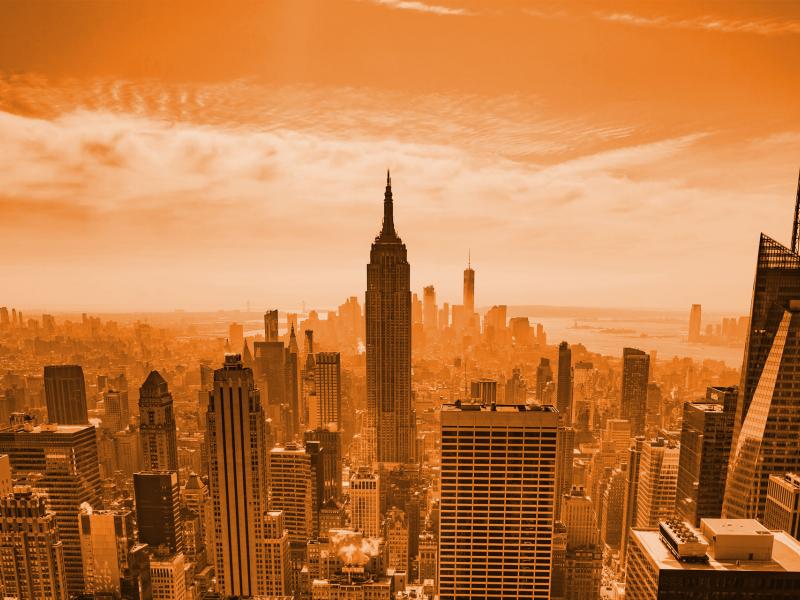 Applying to UTNY
Eligibility
UTNY is open to ALL UT Austin students in good academic standing who have completed at least 60 hours by the beginning of the semester they plan to attend. These 60 hours do not have to be in-residence credit and may include hours taken at another institution.
Students must also meet their respective department's or school's internship prerequisites.
Application
The online application is available for a set time for each application period. A resume and essay question are required as part of the application. 
An optional scholarship essay question is available for students who want to talk specifically about their financial need and how it applies to participation in the program.
Before applying, students are encouraged to talk with their academic advisor and have their resume reviewed by their respective career services office.
Program Costs
Participation costs are similar to those of UT study abroad programs. UTNY classes are in-residence, so students should be prepared to pay normal UT tuition for their academic credits and coursework, a fixed UTNY program fee, and a housing fee should they choose to live in UTNY-contracted housing.
In addition, students should budget for necessary living expenses such as food, transportation, and entertainment.
In most cases, tuition assistance programs (Texas Tomorrow, Hazelwood, etc.) can be used toward participation in UTNY.
---
|   | Spring 2021 | Summer 2021 | Fall 2021 |
| --- | --- | --- | --- |
| Application deadline | September 1, 2020 | December 1, 2020 | March 1, 2021 |
| Semester dates | Jan 15 – May 7 | TBD | TBD |
| Tuition (estimated, varies by student) | $5,550 | $5,550 | $5,550 |
| Program fee | $6,000 | $6,000 | $6,000 |
| Housing fee (if applicable) | $9,000 | TBD | TBD |
| Personal expenses (estimated) | $3,250 | $3,250 | $3,250 |
| Food (estimated) | $3,250 | $3,250 | $3,250 |
---
Financial Aid
Students utilizing financial aid can apply their aid toward participation in UTNY. Similar to study abroad programs, a student's financial aid package may be adjusted to cover the additional costs associated with attending UTNY.
Students with questions about how financial aid works alongside participation in UTNY should contact Financial Aid. The UTNY contact in Financial Aid is Renee Urian: (renee@austin.utexas.edu).
Scholarships
There are a limited number of UTNY scholarships available for students participating in the UTNY Program. These scholarships vary by college and in most cases, a separate scholarship application is not required.
In addition, UTNY students can use any college/departmental scholarship (not directly associated with UTNY) toward participation in the program.
Scholarship questions should be directed to the scholarship administration personnel in the student's home college.
The College of Fine Arts Scholarship Opportunities
The College of Fine Arts is pleased to offer UTNY scholarships supported by the Meredith and Cornelia Long Internship Fund. Each semester, the College of Fine Arts will award several scholarships in the amount of $6,000 to offset the UTNY program fee. Students must be an undergraduate with a major in the College of Fine Arts and demonstrate financial need in order to be eligible to receive the scholarship.
"One belongs to New York instantly, one belongs to it as much in five minutes as in five years."
~ Tom Wolfe