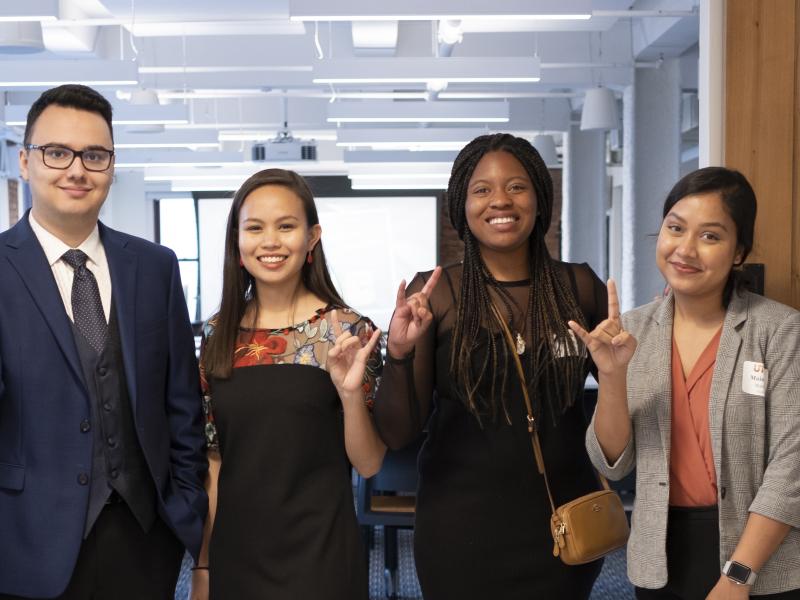 We're bringing the best of Texas to you
Because breakthroughs happen when diverse ideas and perspectives converge for a common purpose, The University of Texas at Austin is bringing Texas to New York City.
UT-Austin's Moody College of Communication, McCombs School of Business, College of Liberal Arts, College of Fine Arts and Provost's Office partnered to create UTNY to position students for professional success as they explore business, communication, media, and the arts.
Students who participate in the UTNY program look forward to creating a network with UT alums, influencers in their area of study, and companies that provide best-in-class internships and career opportunities.
Partner with UTNY
Hire a student for an internship
Engage in student networking sessions
Be a mentor
Participate in panel discussions with other industry leaders