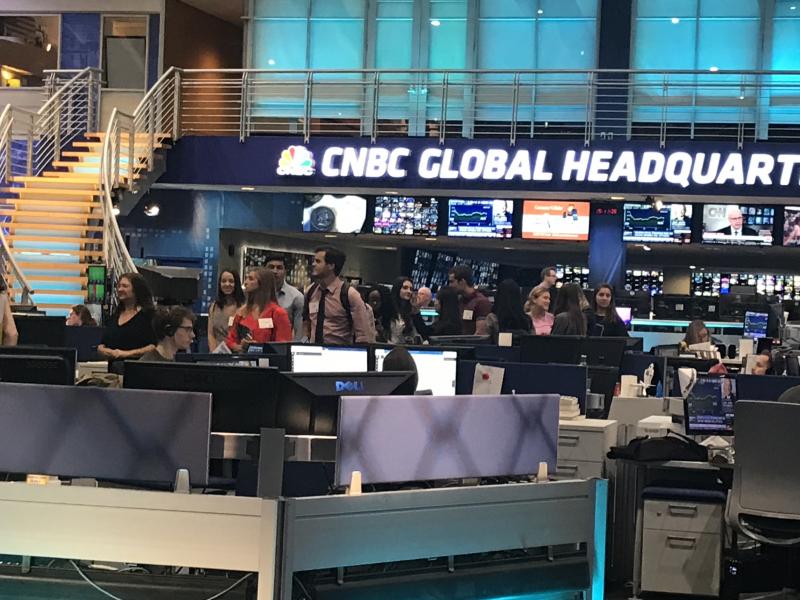 As a globally recognized influencer, New York thrives on new ideas and innovation.
What can you bring to the table?
Any and every career field is available in New York, and with each career field, there is a network of diverse professionals. Building a network in New York doesn't just give you a network in the city, it gives you a network that extends around the world.
Internships: What you need to know
The UTNY internship program opens up opportunities for those majoring in marketing, management, finance, acting, theater, studio art, art history, economics, government, global business, journalism, radio-television-film, advertising, public relations, corporate communication, and more. Those pursuing minors in business, communication, arts management, and administration will also find a great fit in the UTNY program. 
Students secure their internship with the assistance of UTNY staff and their college's career services office. This crucial foot-in-the-door starts students with invaluable industry experience. All students should plan to enroll in and complete a three or six credit-hour internship (unless otherwise approved). Students register for internship credit within their major department and are responsible for meeting all internship course prerequisites.
Internship course requirements and criteria vary slightly depending on the course, college, and department. Students enrolling in a three-credit-hour internship typically work 150 – 175 hours. Students enrolling in a six-credit-hour internship typically work 300 – 350 hours.
UTNY Internship Credits
College of Fine Arts
McCombs School of Business
College of Liberal Arts 
Moody College of Communication
Internship Credit for any UTNY Student
UTNY students with extenuating circumstances or those unaffiliated with a college or school listed above can earn COM 350/COM 650 internship credit through the Moody College of Communication.  
This list is subject to change. Please check with your academic advisor, college, school, and department for the most up-to-date information.