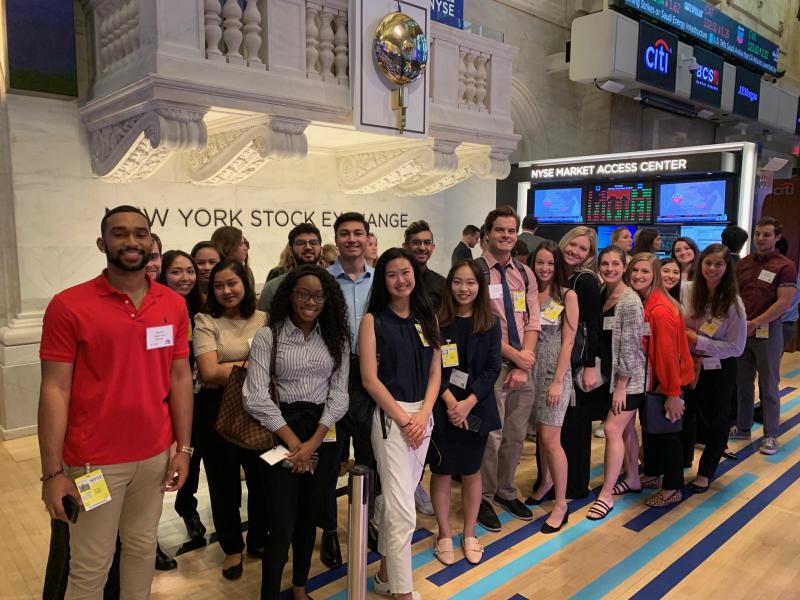 For UTNY students, learning is never confined to the four walls of the classroom. Every day, students apply concepts through collaboration. Project-based learning directly translates to real-world internship experiences.  
Along with your cohort of peers, you will experience New York City while learning "urban literacy" – taking advantage of the locales, institutions, resources, and expertise of local industry professionals – to enhance living and working in the city.
Courses
Advance toward your degree.
You can expect to earn 12 hours of credit while interning and living in New York. Industry professionals, sector experts and academic scholars are selected to teach New York-centric classes under the supervision of UT Austin faculty. Classes meet once per week, Monday through Thursday, 6-9 p.m. ET. Leadership and Urban Engagement meets Fridays, 3-5 p.m. ET.
Instructors emphasize theory and practice based on their respective professional experiences.
Leadership and Urban Engagement
MAN 340/COM 340/FA 345/LA 340
This course is required of all students.
Course counts toward Ethics (E) flag.
---
The Global City
AFR F351/AMS F324E
Offered fall 2022 only.
Course counts toward Cultural Diversity (CD) and Global Cultures (GC) flags.
---
Principles of Marketing
Experiential Learning
Learn by doing.
As a UTNY student, you will participate in many experiential learning and networking opportunities and connect with UT alumni living in the tri-state area.
Internships
Grit meets opportunity.
Students secure their own internship with the assistance of UTNY staff and their college's career services office. This crucial foot-in-the-door gets you started with industry experience.
All students should plan to enroll in and complete a three or six credit-hour internship (unless otherwise approved). Students register for internship credit within their major department and are responsible for meeting all course prerequisites for that internship course.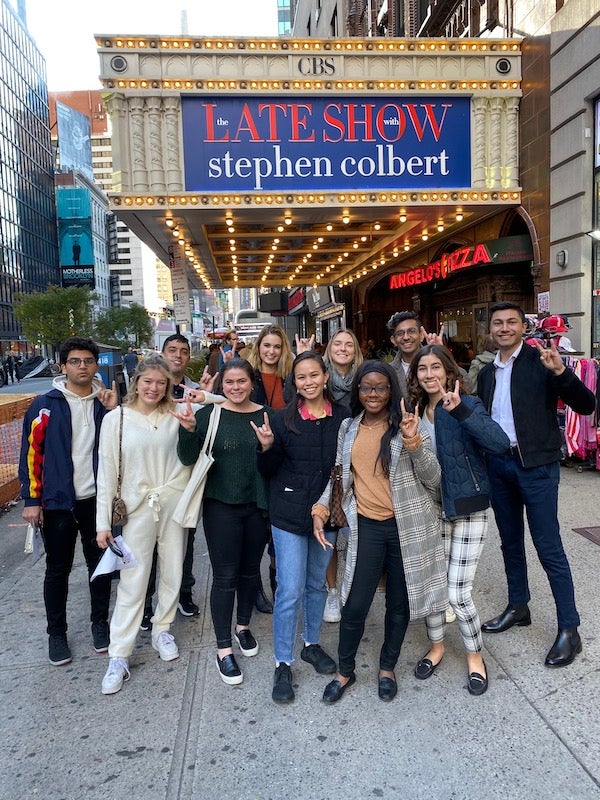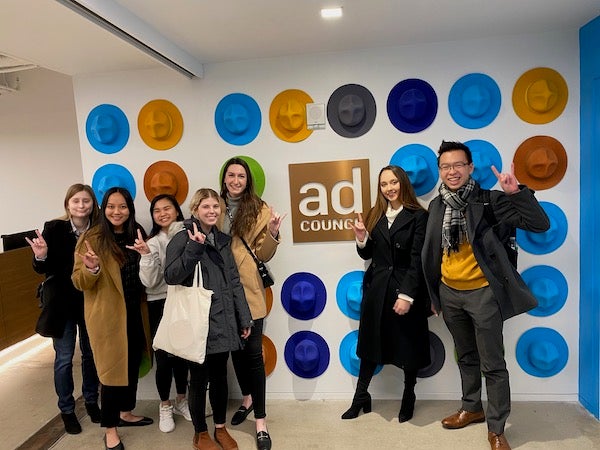 In the real world, ninety-nine cents will not get you into New York City. You will need the full dollar. ~ Bruce Springsteen