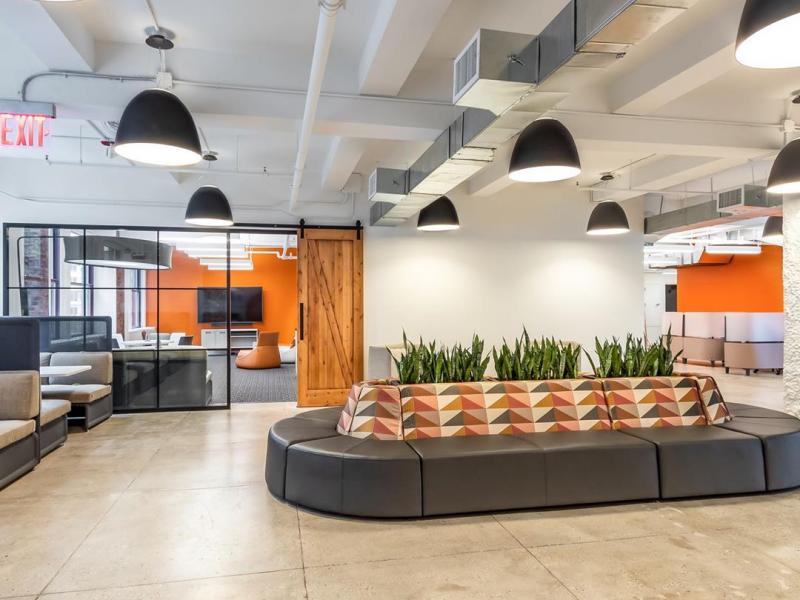 About UTNY
Out-of-the-box education, career-enhancing internships, and curated experiences
UT in New York is an internship-first experiential learning program that provides registered UT Austin students the opportunity to live, work and learn in one of the most dynamic metropolitan cities in the world.
The UTNY program is designed to give students an edge with the competitive industries based in New York. Participants work with the UTNY team the semester before arriving in New York to develop their professional skills. Each student completes an internship or independent study related to their academic or professional interests.
UTNY participants take a full courseload of UT Austin classes at the UTNY Center in midtown Manhattan, but truly the city becomes the classroom. Courses are taught by industry professionals who bring their deep experience and connections within the city to their students. 
Additionally, UTNY students have the opportunitiy to network with New York tri-state alumni and industry leaders, as well as other excursions that will immerse them in the rich culture of the city and enrich their understanding of New York City throughout the term.
Supported financially by the College of Fine Arts, the College of Liberal Arts, the School of Human Ecology, the McCombs Business School, and the Moody College of Communication the program is open to any major on campus.
If you have questions, please visit our FAQ page, contact your academic adviser, your college career office, or Kate Uhlrich, UTNY Senior Program Coordinator.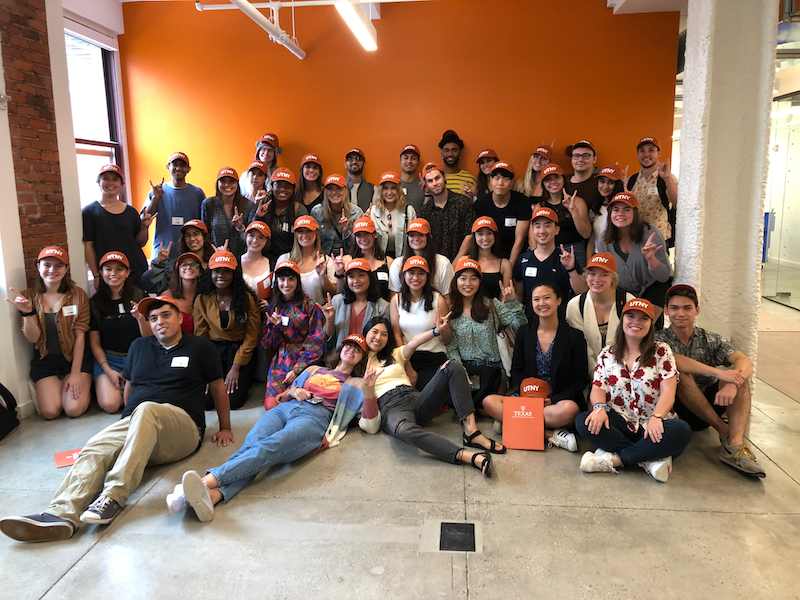 UTNY Inaugural Cohort, Fall 2019
---
The UTNY Campus
UTNY is a launchpad for students and their futures. Headquartered in Manhattan with close proximity to Broadway, Wall Street, and Madison Avenue, UTNY allows students to explore business, communication, media, and the arts while living in one of the most dynamic cities in the world.